Trusted solutions to suit your needs.
ScoutTechnologies, the developers behind PharmaScout temperature monitoring and compliance systems, brings you a range of bespoke, purpose-built, quality medical dispensing fridges. These fridges have been carefully designed to meet the stringent requirements of Good Pharmacy Practice (GPP) and WHO guidelines, making life easier for you and safer for your customers.
Ideal for busy pharmacies and doctors dispensing medication, our fridges are available in a variety of sizes and configurations to suit any business. And our unique pull-out shelves ensure space optimisation, good stock rotation, orderly packing and convenience of use.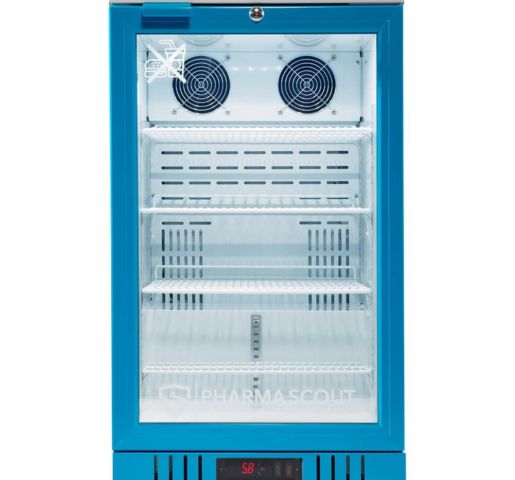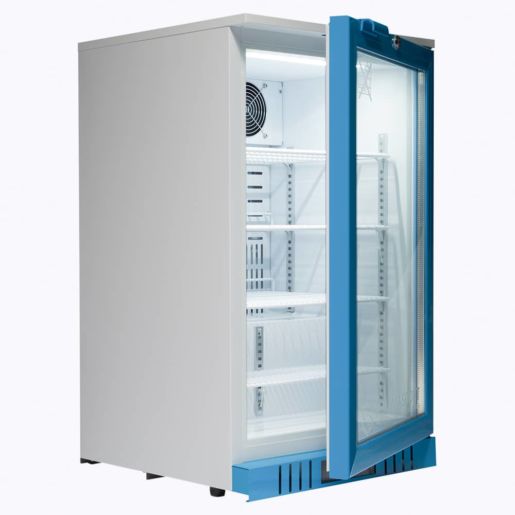 Our fridges are specifically designed to be PharmaScout compliance-ready, enabling easy installation and, if necessary, the swapping out of existing refrigerators.
They have quiet compressors, so you can consult with your patients easily, as well as world recognised PharmaScout technology for accurate and easy temperature control within 2 – 8 °C, thereby ensuring compliance.  
The fridges use Ozone friendly gases and have powerful fans to increase airflow (which is optimal for a medical fridge) and to maintain consistent temperatures throughout the fridge, something domestic fridges can't do. PharmaScout's fridges also use digital controllers for pinpoint accuracy, and their auto defrost function means you don't ever have to empty your fridges again.
We have dedicated ourselves to removing all technical and financial barriers to becoming fully compliant. That's why our fridges can be rented out, with our full compliance solution included in the package, for less than R1,000 a month.
All of our fridges come with a three-year warranty, and there's the option of an extended warranty, which guarantees a replacement fridge within 72 hours nationally while your fridge is being repaired. PharmaScout will also install and set up your fridge and monitoring system for you.
For a quote to buy or rent a fridge with compliance solution, please get in touch.