"Our sole purpose," says Gregory Daus, CEO and co-founder of PharmaScout, "is to take care of the medicine that takes care of you. That's why we exist."
It's been seven years since PharmaScout started out with this single-minded vision. Today it is a leading specialist in cold chain storage for medical products. This includes providing clients with quality medical fridges, accurate temperature mapping, calibration, and also assistance with compliance. Whether you are a pharmacist, doctor, nurse, vet or distributer, PharmaScout has an all-in-one solution for your medical storage needs. 
Anyone who stores and dispenses medicine has a legal and ethical duty to do it safely. 
All medicines have storage requirements. And for good reason. Flu vaccines, for example, have live cultures in them and they need to be kept cool but not frozen, otherwise they become placebos. Even the common headache pill needs to be stored below 25C. 
But medical storage and compliance is complicated and time-consuming. The good news, however, is that PharmaScout has an affordable and no fuss solution for you. 
Gregory Daus's journey with PharmaScout began after he realised how difficult it was to find affordable and reliable medical storage fridges. Especially at retail levels where domestic fridges are often used. The problem with domestic fridges, says Daus, is that they can be unreliable and inconsistent in maintaining temperatures.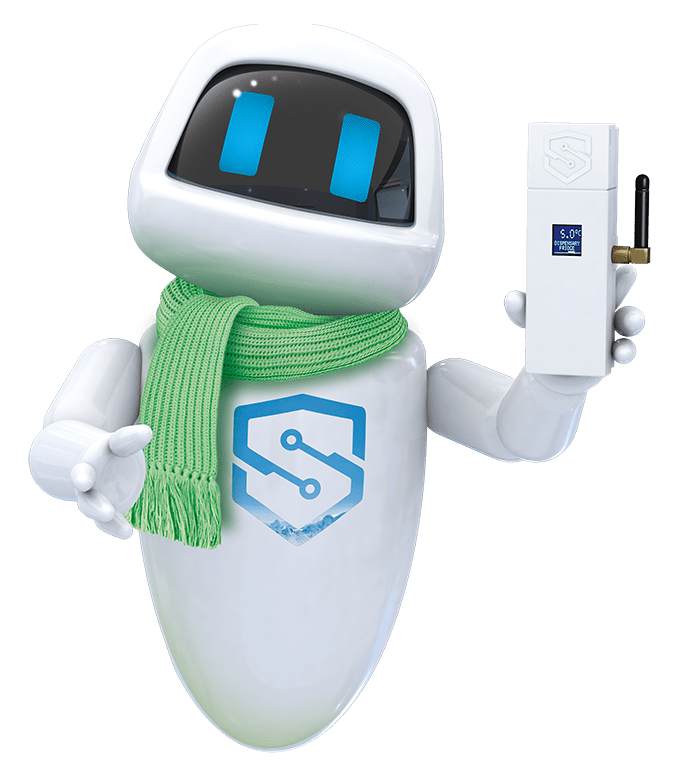 And so after doing extensive research, gathering data and speaking to clients, Daus and his team came up with their own unique fridge designs from scratch. They then searched far and wide for the best manufacturers. Eventually, they settled on a manufacturer in China, not because it was cheaper, but because it was capable of meeting PharmaScout's high standards.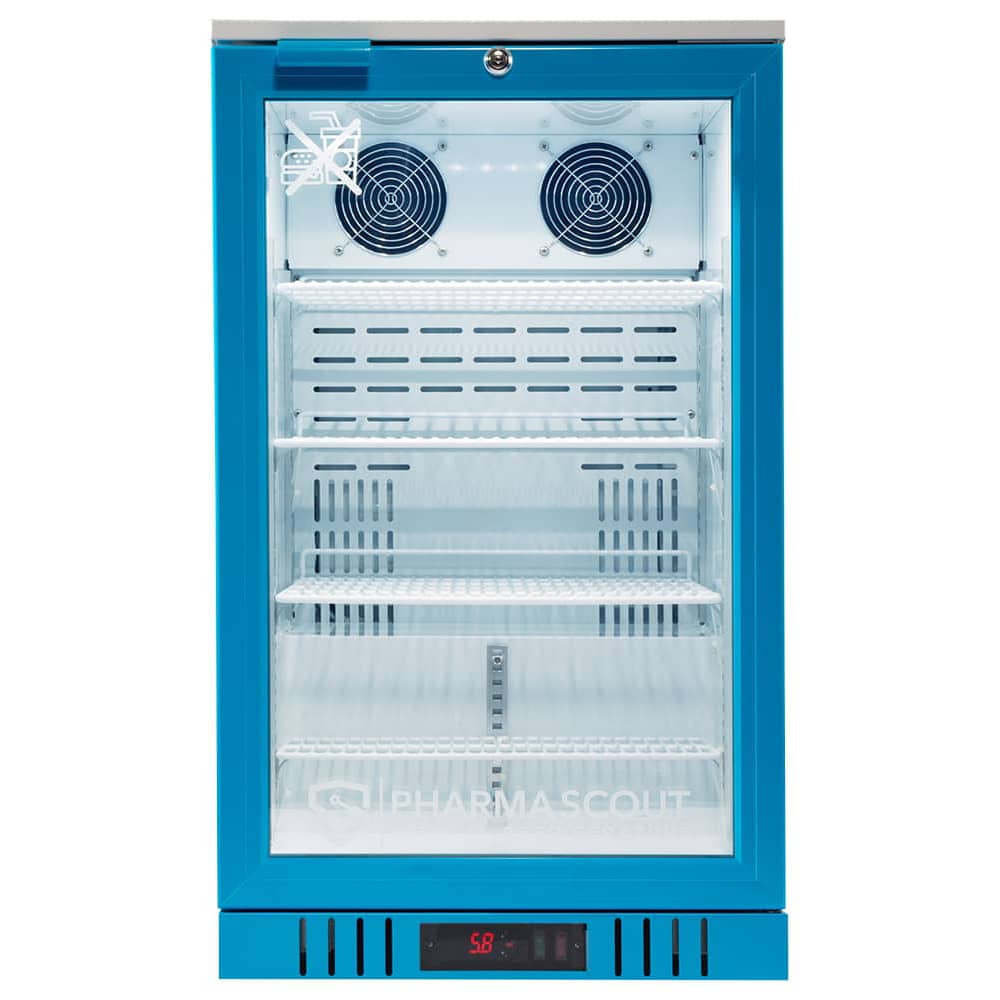 The result is bespoke, purpose-built, quality medical dispensing fridges that are functional, practical and reliable. They have quiet compressors, so they aren't noisy, and they have in-built PharmaScout technology for accurate and easy temperature mapping. These fridges are truly unique. 
The fridges have dual fans to increase airflow (which is mandatory for a medical fridge) and also to maintain consistent circulation, something domestic fridges can't do. PharmaScout's fridges also use digital thermostats for pinpoint accuracy, and their auto defrost function means you don't ever have to empty your fridges.
The fridges also have glass doors so you can easily see what's inside them without having to open the door, and their wireless monitoring system gives you real-time data and early warnings if the temperature changes or if the door is left open. 
Daus says PharmaScout's equipment and technology has received positive feedback locally and internationally, including from an international pharmacy chain. 
What really impresses people is the seamless and integrated digital aspect that PharmaScout brings to temperature mapping, calibration and compliance. Their fridges are monitored remotely and all information is backed up to the cloud. It's a paperless, wireless and stressless system, and it totally removes the manual hassle of tracking and monitoring. 
All PharmaScout's fridges are tested in ambient temperatures of 35C, which means that even if the power goes off on a hot summer's day, the fridge will be able to maintain temperature.
PharmaScout have dedicated themselves to removing all technical and financial barriers to becoming fully compliant. That's why their fridges can be rented out, with compliance included in the package, for less than R1,000 a month.  
All of PharmaScout's fridges come with a three-year warranty, and there's the option of an extended warranty, which guarantees a replacement fridge within 72 hours nationally while your fridge is being repaired. PharmaScout will also install and set up your fridge and monitoring system for you.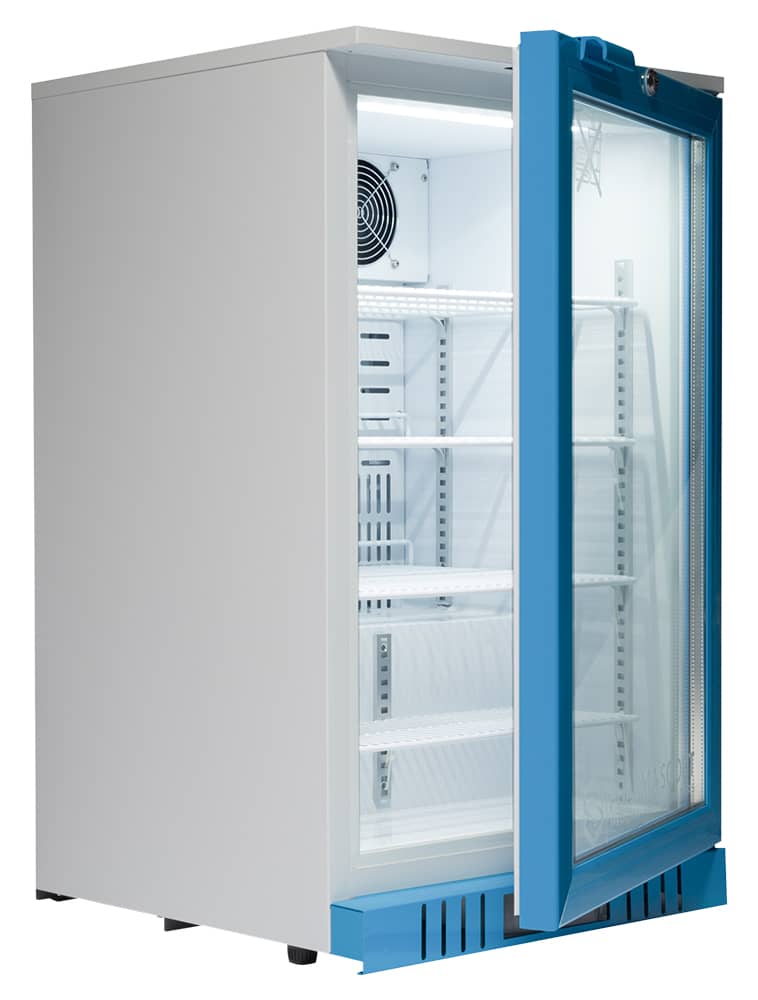 The PharmaScout service team works all across South Africa, and they are available to help you, train your staff, or to offer advice on compliance. 
If you or your company stores and dispenses medicine, and you're looking for a smart, tailor-made solution, then PharmaScout could be just what the doctor ordered.